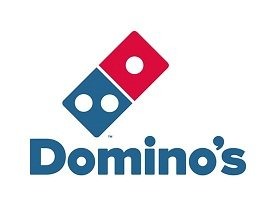 Looking for Domino's 2016 menu prices? You find the on this website. The American chain Domino's is one of the best restaurants for Pizza in the UK. The Domino's prices, actually Domino's menu prices UK, are all listed below. Please be aware that the complete Domino menu UK can be ORDERED ONLINE! Don't want to get wet to order Pizza's from the Domino's menu in store? Just order the Domino's menu at home.
Below you will get entire Domino's menu and also the current price. Domino's voucher for menus is also included in the chart when available. So, from now on you don't have to try so hard to get the Domino's menu and Domino's prices because all these are available for you right here. If you see any mistakes in the Domino's price list feel free to contact us. We can change the Domino's menu prices so everyone can check a relevant price list!
What do you think about Domino's menu & prices? We've updated the Domino's prices for 2017.
Classic Pizzas

Personal
7˝ – 4 slices
Small
9.5˝ – 6 slices
Medium
11.5˝- 8 slices

Original Cheese & Tomato •topped with 100% mozzarella cheese and Domino's own tomato sauce

£3.99

£7.99

£9.99

Create your own pizza…

0.90 P

£1.10

£1.25

Ham & Pineapple ham†, pineapple

£4.99

£8.99

£11.99

Vegetarian Supreme •onions, green peppers, sweetcorn, mushrooms, tomatoes

£4.99

£8.99

£11.99

Pepperoni Passion®

£5.99

£9.99

£12.99

American Hot •
onions, pepperoni, jalapeno peppers


£5.99

£9.99

£12.99

Chicken Feast
chicken breast strips††, sweetcorn, mushrooms

£5.99

£9.99

£12.99

Hot and Spicy •
onions, ground beef, green peppers, jalapeno peppers


£5.99

£9.99

£12.99

Meatilicious
pepperoni, ham†, chicken breast strips††, smoked bacon rashers††, cumberland sausage


£6.99

£10.99

£13.99

Texas bbq™

£6.99

£10.99

£13.99

Mighty Meaty •

£6.99

£10.99

£13.99

Deluxe

£6.99

£10.99

£13.99

New York Deli

£6.99

£10.99

£13.99

The Corolina

£6.99

£10.99

£13.99

Tandoori Hot™ •

£6.99

£10.99

£13.99

 

 

 

 

 

 

 

 

 

 

Sumptuous Sides

 

 

 

 

Twisted Dough Balls ™6 fresh dough pizza rolls brushed with garlic oil, fi lled with
cheese and a choice of pepperoni, ham or cheese and herb sauce

£3.69 or 2 for £4.99

 

 

 

Potato Wedges •seasoned and baked to perfection. served with bbq dip

£3.49 or 
2 for £4.99

 

 

 

Garlic Pizza Bread •a 6" base topped with 100% mozzarella cheese and Domino's own tomato sauce

£3.49
 or 2 for £4.99

 

 

 

Garlic Mozzarella Sticks •5 breaded mozzarella sticks with a garlic & herb
coating, served with garlic & herb dip

£3.79 or 
2 for £4.99

 

 

 

Dips •bbq, garlic & herb, sweet chilli, honey & mustard and FRANK'S® RedHot® dip

£0.45
 or 4 for £99p

 

 

 

Coleslaw 200g tub

£1.99 or 2 for £2.99

 

 

 

 

 

 

 

 

Tasty Chicken and Pork

 

 

 

 

FRANK'S® RedHot® Wings •chicken wings coated in FRANK'S® Redhot Sauce
7 & 14 served with 1 FRANK'S® Redhot dip
21 served 1 FRANK'S® Redhot dip and 1
garlic & herb dip
7 for £3.99
7 for £4.25

 

 

 

Spicy Pork Bites •a portion of spicy boneless pork belly bites served with a bbq dip

£4.69 for £9.00

 

 

 

Chicken Wings 7 slightly spiced chicken wings, served with FRANK'S® RedHot® dip

£3.99

 

 

 

Chicken Strippers®7 chicken breast goujons, coated in crispy breadcrumbs
7 served with 1 bbq dip
14 and 21 served with 1 bbq & 1 garlic & herb dip

£3.99 or 21 for £10.89

 

 

 

Chicken Kickers™pieces of breast in a mildly spicy,cripsy coating
7 served with 1 garlic & herb dip
14 and 21 served with 2 garlic and herb dips

£3.99 or 21 for £10.89

 

 

 

Strippers Combo ™a full portion of chicken strippers® and potato wedges, 2 for 10.00
served with bbq and honey & mustard dips

£5.99


 

 

 

Spicy BBQ wings
chicken wings coated in BBQ sauce

£3.99

 

 

 

Kickers Combo™
a full portion of Chicken Kickers™ and potato wedges,
served with 1 garlic & herb and 1 FRANK'S® RedHot® dip

£5.99


 

 

 

 

 

 

 

 

Divine Desserts

 

 

 

 

Chocolate Brownies •
4 chocolate brownies with a gooey belgian chocolate chip centre

£2.99 or 2 for £4.99

 

 

 

Mini Pancakes8 warm pancakes with a sprinkling of icing sugar, served with a chocolate dip

£2.99 or 2 for £4.99

 

 

 

Chocolate Melt •a rich, warm individual chocolate dessert with a melt in the middle chocolate centre.

£2.99 or 2 for £4.99

 

 

 

Cookies •4 yummy cookies loaded with choc chips

£2.99 or 2 for £4.99

 

 

 

 

 

 

 

 

 

 

 

 

 

Thirst Quenchers

 

 

 

 

Coke / Diet Coke / Coke Zero / Fanta1.25ltr bottles

£1.99